Series of works "In Yellow".
The idea behind these works was to see my associations with Yellow.
Series of works "Flowers"
Oil on canvas, 100*100 cm
Oil on canvas, 100*100 cm
"Rest under the leaf"
June
"Illusion of fear"
August
"Magical place"
September
"Waterfall"
Mixed media on canvas, 100*100 cm
October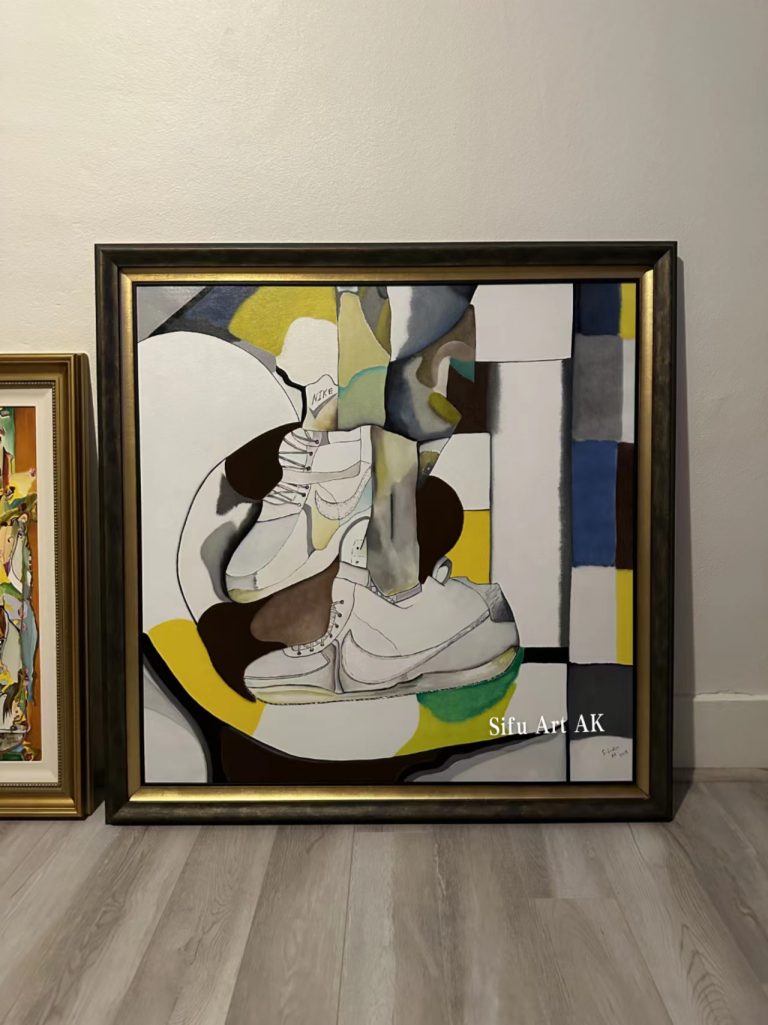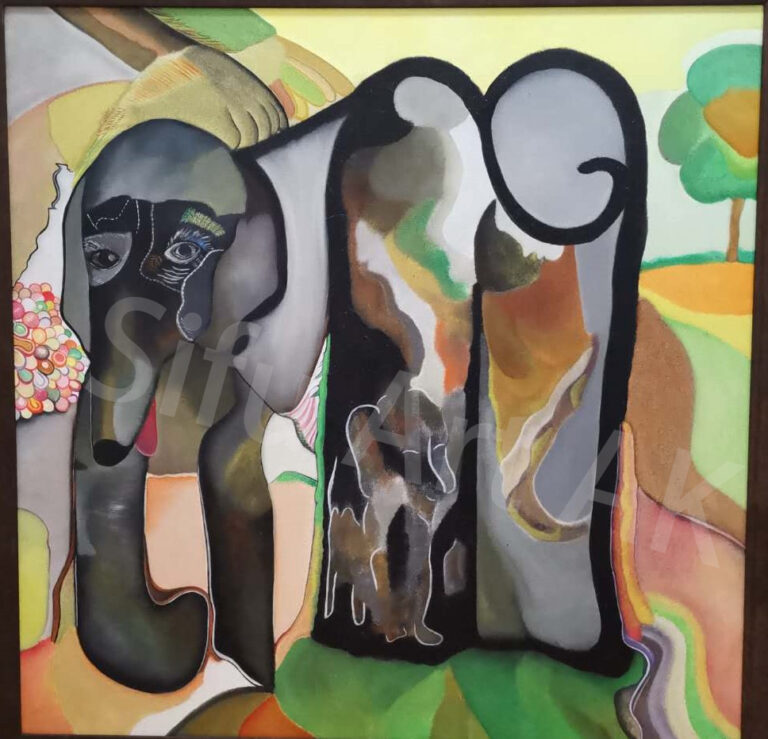 Rosa was rescued from the street. She was abandoned by her owner and chained outside to die. Luckily warmhearted people did their best to give this girl bright future. Now she is in Switzerland...
"Cricket"
Oil on canvas, April
"Eagle" 60*70 cm,
Mixed media
September
Kunming project 2019
Oil painting for cricket tournament in Kunming.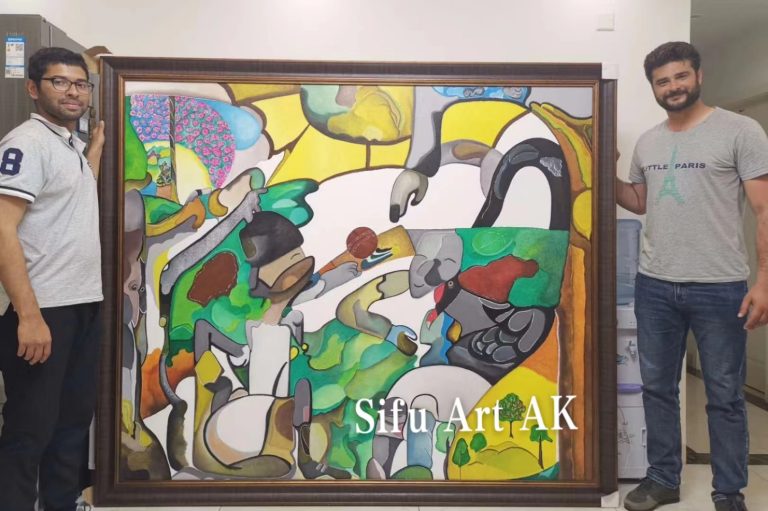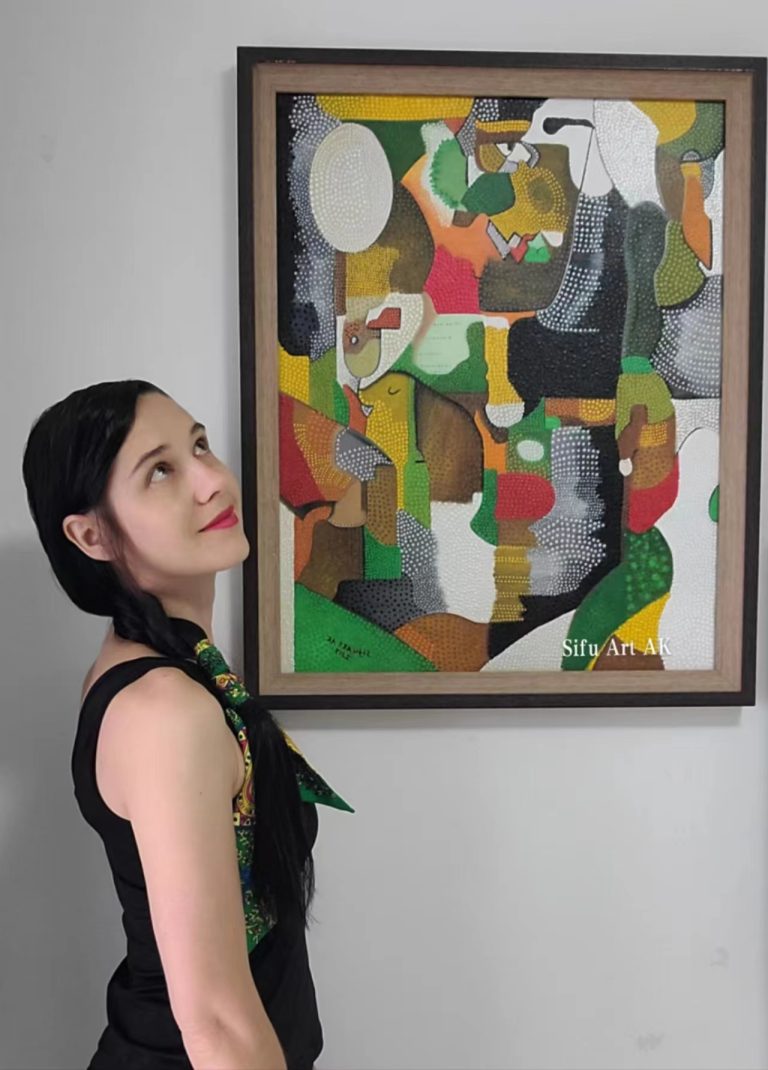 "Clyde",Oil on canvas 100*100 cm
August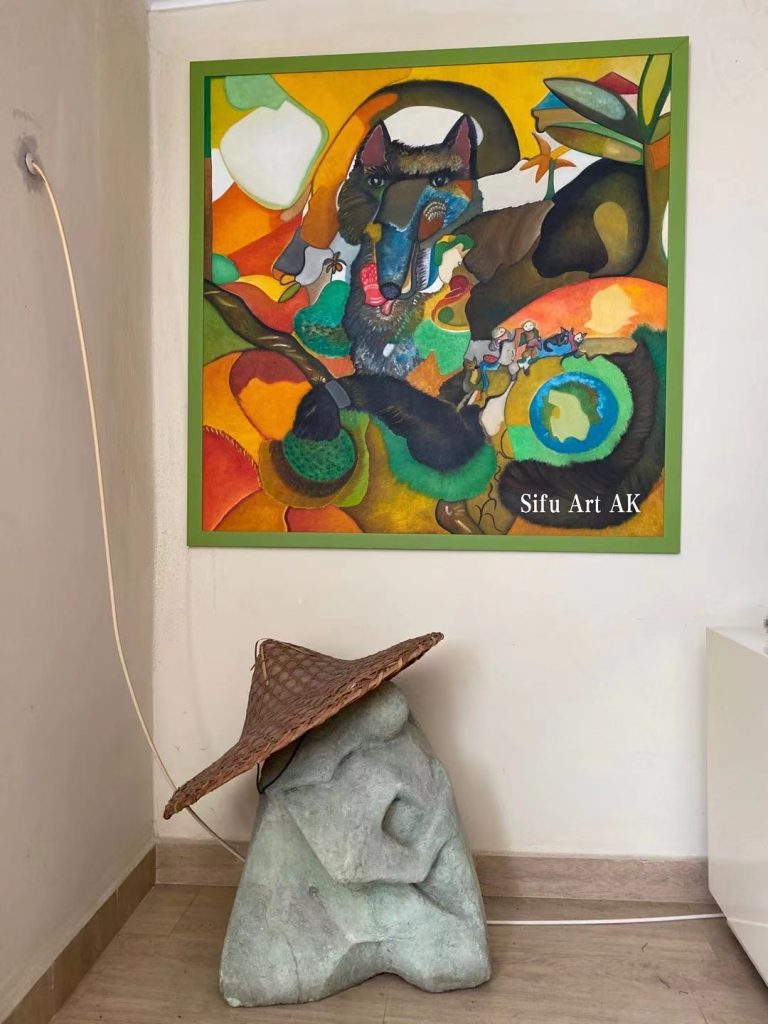 It's a story about one dog
His name was Clyde
Very simple and short.
He was strongly attached to this magical world
For the reason alone...
His family loved him, and he loved them a lot.
Beautiful country, beautiful life.
Amazing story began at that time.
Walking alone on the river side
He encountered a girl sitting aside.
She was lonely and sad,
Tears in eyes.
He couldn't pass by and started to chat.
He wanted to know what happened to her,
He wanted to help, but how?...
He stopped.
She wasn't a girl from this physical world,
She came from a different realm
we don't know.

How to get to the place you don't see?
Invisible path to the place you must reach.
Clyde looked at her eyes,
there was ocean inside
Reflection of life, of the sky...
High above.
He asked her to jump on his tail,
That time his tail became like a field of green grass.
She walked on that way, upon his back
Like mountains and hills...
Then she reached his right hand.
It was like a bridge between different worlds.
She followed that way, and she found her home.
Time passed long ago but what happened that day
He will never forget, it will stay, it will stay...
Sitting with family next to the pool,
Clyde sees an ocean, the Earth and the Moon.
"Head in the sky", 45*45 cm
October
"Indigenous human",Oil on canvas 30*40 cm
October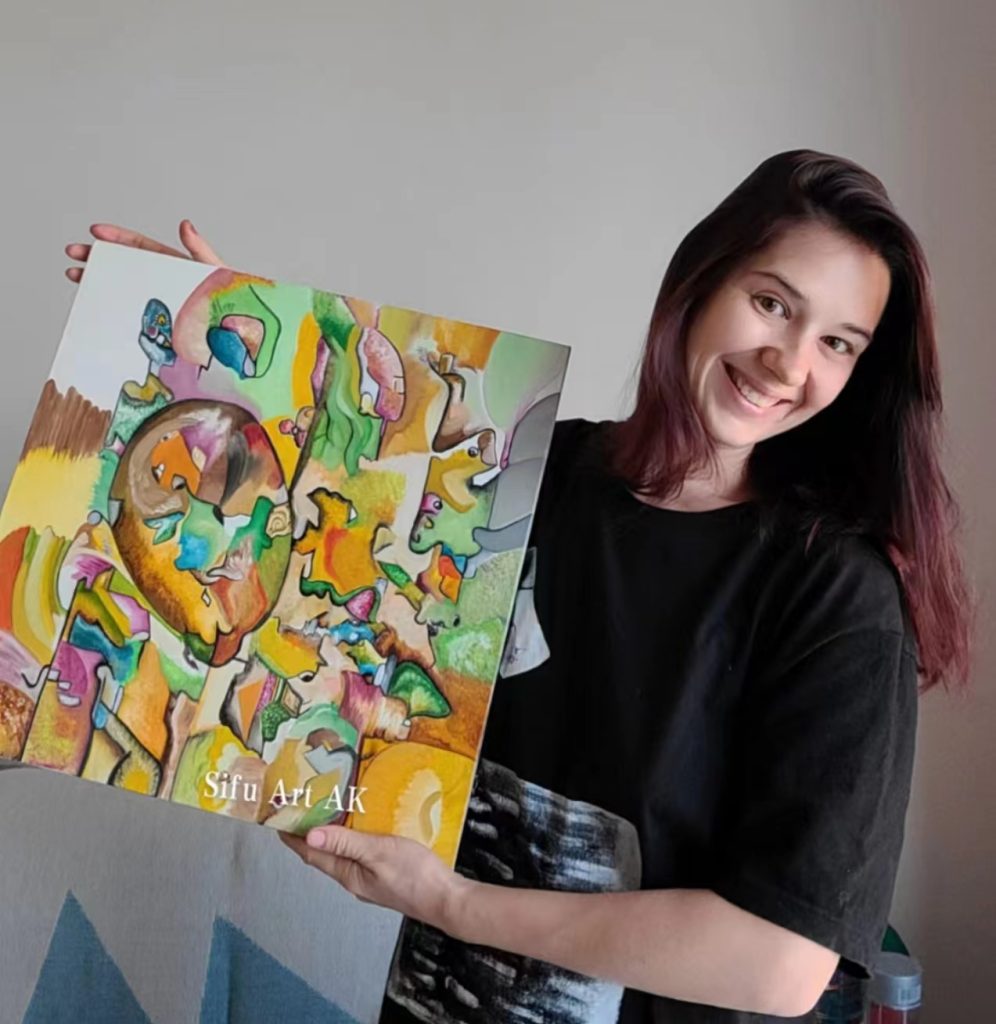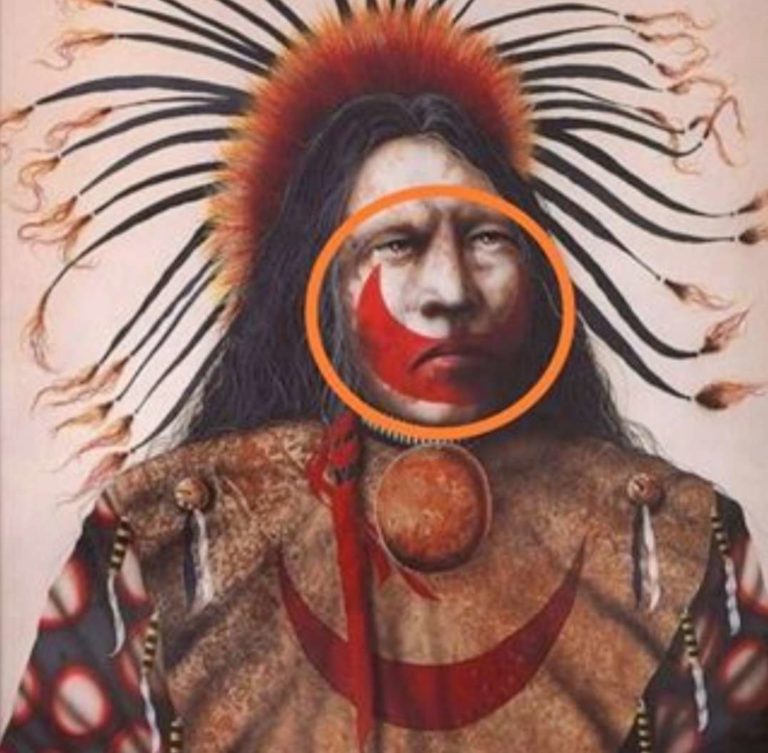 After I made this painting I accidentally saw this image on internet..
So weird...So much similarity.
True nature can't be hidden.
It has two sides...One is in peace, one is like tornado..
"My meditation",Oil on canvas 50*60 cm
November
"Carpet of life" 50*50 cm
December